In 2013, UTMOST was established in Beijing as a technology-based company with the goal of "substituting imports". Over the years, UTMOST china valve factory has continued to develop new products and new technologies, especially in the field of control valves with high technical barriers, constantly unlocking new scenarios and making new breakthroughs. . In 2019, UTMOST cooperated with Jining Energy Development Group and established Utmost flow control technology Co., Ltd in Jining, Shandong. With the long-term goal of building a full industrial chain of industrial automation, it will build a modern digital factory, adopt international advanced technological processes, covering Casting, forging, constant temperature machining workshop, assembly, surface treatment, material treatment, special degreasing process, etc.
Yang Quan, founder and general manager of the company, said: "We focus on product research and development, and don't stop there. The development goal of UTMOST has always been not only to provide valve products, but also to focus on the ability to create a complete set of industrial valve solutions. The core It is to create higher value for users, the industry, and of course for the enterprise itself. The accumulation of imported product technology for more than 20 years and the improvement of localization needs have laid a mature technology and brand advantage for us, and Jineng Development Co., Ltd. The cooperation of the group has injected strong and reliable strength into UTMOST's layout of the entire industrial valve industry chain, realizing large-scale and leap-forward development!"
In the past one or two years, some interviews affected by the epidemic were completed through online platforms. For this interview with UTMOST, the editors of Valve World Asia are very fortunate to be able to visit their new factory in Jining, Shandong, and experience the entire team in the factory design. , layout, equipment, operation and other aspects of experience, thinking and investment, as well as its long-term goal and comprehensive strength to build the entire industrial chain of industrial automation.
Accumulation of strength: Substitute imports with products and achieve transcendence with services
Utmost flow control technology Co., Ltd was established in November 2013. The founders of the company's core team all have more than 20 years of experience in the valve industry: since about 2000, they have been responsible for the design, process and workshop management of famous foreign valve brand products, as well as sales, maintenance, and spare parts in the Chinese market. During this process, Mr. Yang and his start-up team not only had a profound and comprehensive understanding and mastery of product technology and market demand, but also had a clearer insight into the deficiencies exposed by foreign brands in serving the domestic market. As a result, the team members gradually developed their own industrial dreams - to establish their own brands and realize the replacement of imported products with domestically produced products. Therefore, from its establishment in 2013 to 2019, the company spent 7 years creating and launching a domestic independent brand, focusing on technology-led, continuously improving innovation and research and development capabilities, and consolidating its core competitiveness. UTMOST invests a lot of money in research and development every year, has applied for a number of patents, obtained various authoritative qualifications and certifications, and maintains an upward trend year by year. More than 60% of the company's performance has achieved the goal of replacing original imports, and it has competed with first-line brands in Europe, the United States and Japan.
With the "control valve" as the core and the goal of "replacement of imports", UTMOST must maintain sufficient strength and continuous breakthroughs in products. Therefore, the company positions itself as a "technological enterprise", based on the company's predecessor and the European well-known control valve company for more than ten years of joint venture, the absolute advantage of application performance in various harsh conditions, the use of existing mature technology and brand advantages and UTMOST valve has excellent sales channels and experience advantages in China, facing the Chinese domestic market and the Asia-Pacific market, providing "specialized + differentiated" high-end control valve products for major industrial fields such as coal chemical, petroleum, chemical, and electric power.
With the persistence and investment in the goal, UTMOST, as one of the few domestic brands in the market competition dominated by imported brands, has been in the oxygen ball valve and oxygen regulating valve, low temperature cryogenic regulating valve, bellows regulating valve. Valve, compressor anti-surge control valve, intelligent positioner, coal chemical special ball butterfly valve and other valve fields have gathered a lot of successful performance and service experience; the application of its products in oxygen, nitrogen, and low-temperature media has been in the same industry. In the forefront, the product size and pressure range cover the supply scope of major imported and joint venture brands; at the same time, it is widely used in coal chemical, metallurgy, fine chemical, pharmaceutical chemical, electric power (including nuclear power), petrochemical, polysilicon and other industries. And with the continuous expansion of large-scale production, UTMOST has cooperated with many national key enterprises in the past two years, such as Sinopec, Shandong Energy, Yanchang Petroleum, Shenhua Group, Dongfang Hope, Xinjiang Zhongtai, Lihuayi Group, Ordos, Baofeng Energy, etc. The cooperation has won high praise and recognition from the owners for product quality, price, service, stability and other aspects. In addition, UTMOST focuses on technology research and development, has mature technology reserves in many promising new energy fields, and has great potential to respond to future user market demand trends.
Mr. Yang said: 'Substituting imports' is not the ultimate goal. The UTMOST team has greatly improved the products through the accumulation of imported product technology over the years, and on this basis, according to the localization needs of Chinese users. . After continuous verification of various working conditions, our products have been comparable to international first-line brands and even surpassed in some fields. For example, our oxygen flow control valve can achieve 0.1% precise control and is widely used in domestic large and medium-sized enterprises - nearly 300 oxygen regulators are running on site without any accident. In particular, it is worth mentioning that UTMOST oxygen regulating valve and other products did not obtain orders because the price was lower than that of imported brands, but mainly due to its emphasis on the needs of domestic users, which solved the long-term unsolved problems of imported brands (such as Gasifier oxygen fluctuation, valve vibration, packing leakage and other problems that plague the owner).
On the basis of cutting into the market segment with "domestic products instead of imported originals", UTMOST pays more attention to the quality and response speed of "service". Not to mention regular return visits, it has also established marketing agencies and service offices in more than 20 large and medium-sized cities in China and major international cities. Through rapid and professional maintenance, it has increased customer efficiency and stickiness, and built a global marketing service. network to provide customers with comprehensive and convenient product application services. More than that, UTMOST plans and has already started to establish eighteen "quick response centers" in the concentrated areas of chemical industry parks nationwide, each "center" standard is 1,000 square meters, equipped with complete equipment, inventory and professional teams , mainly serving the needs of customers for maintenance, overhaul, spare parts and technical transformation and technical measures, breaking through the 24-hour response speed, and being close to users in all directions. Not only that, UTMOST grasps the trend of digitalization and pays attention to the "full life cycle" of products - through the matching of valve positioners, it is possible to realize the connection of on-site operation with mobile phones or computers, and directly carry out valve fault diagnosis, aiming to obtain the background of big data remotely, Further improve the positioning accuracy of the valve, change "passive demand" to "active service", provide customers with valve operation status in real time, and reduce unnecessary losses.
Strength upgrade: digital factories coordinate the layout of the entire industry chain, and the capability of a complete set of valve solutions continues to increase
Undoubtedly, improving product accuracy and industry coverage, improving engineering supporting capabilities, reducing supporting costs, and providing customers with overall solutions are not only the urgent needs of users, but also the development goals of many valve manufacturers. But it is also undeniable that to achieve this goal, we cannot rely solely on high-quality products and services; forward-looking layout arrangements, sufficient resource advantages, and strong financial strength are all necessary conditions for the realization of the goal. Obviously, the cooperation between UTMOST and Jining Energy Development Group is imperative. After the establishment of the joint venture, UTMOST established a new modern factory in Jining, Shandong to realize large-scale production.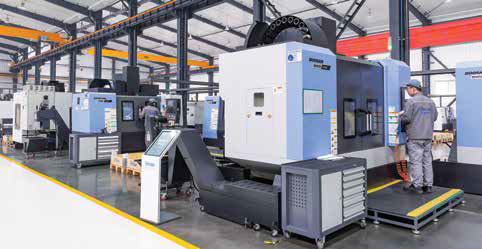 For this new factory, Mr. Yang is very proud but also full of emotion: "I have worked hard in the valve industry for more than 20 years, and my team and I have been committed to building a dream factory. We have all been to Europe, America, Japan, etc. I have visited the factories of internationally renowned brands, and I am deeply impressed by their refined management and degree of automation. Therefore, in the planning of the new factory, we not only combine the advantages of advanced factories, but also further upgrade on this basis, all adopting modernization and automation. The concept of applying the most advanced technology and equipment to the entire design and layout of our factory, leading the industry for at least five years, laying a strong foundation for the subsequent development of the company."
The highlights of UTMOST's new factory are numerous. It has built a 5,000-square-meter machining workshop into a constant temperature workshop, which minimizes the impact on material accuracy and quality stability due to external temperature changes, and guarantees from every detail. product quality. More than 80% of the equipment in the new factory is imported advanced equipment. At the same time, an automated production line in Niigata, Japan has been introduced, which operates 24 hours a day and can replace 30 traditional equipment. It can be fully automated from one inch to twelve inches. In addition, the factory design fully considers energy consumption factors, using solar energy, and is not affected by factors such as power constraints. Of course, the flow laboratory covering an area of about 3,000 square meters is also one of the highlights of UTMOST's new plant. There are mainly a flow resistance test area covering an area of about 1,600 square meters, a low temperature cryogenic test area covering an area of There is a comprehensive R&D test area covering an area of about 600 square meters and a quality inspection area covering an area of about 300 square meters. The flow resistance detection platform is composed of reservoir, water pump and frequency conversion control system, pump water collector, distributor, flow meter and pipeline, valve test pipeline, back pressure adjustment control, adjustment console, data acquisition system, etc. The device is fully equipped. All pipes and flanges are made of stainless steel. At the same time, the water pump adopts the well-known domestic brand-Kaiquan, which can be operated by single pump or in combination, with stable flow and high test accuracy, and can also meet different flow requirements. At present, it is possible to test the flow characteristics and adjustment characteristics of valves of nominal size DN15-DN800, as well as related fluid products such as flowmeters and filters. In addition, Mr. Yang also specially introduced the UTMOST clean workshop to us: a workshop of 1200 square meters, equipped with air shower rooms for people and goods, clean changing rooms, air purification equipment, etc., the cleanliness level reaches 300,000, and is equipped with large-scale automatic Ultrasonic cleaning machine realizes the whole process of degreasing from rough washing, degreasing, fine washing, rinsing and drying with special regulating valve, and its scale and technical level are at the forefront of domestic counterparts.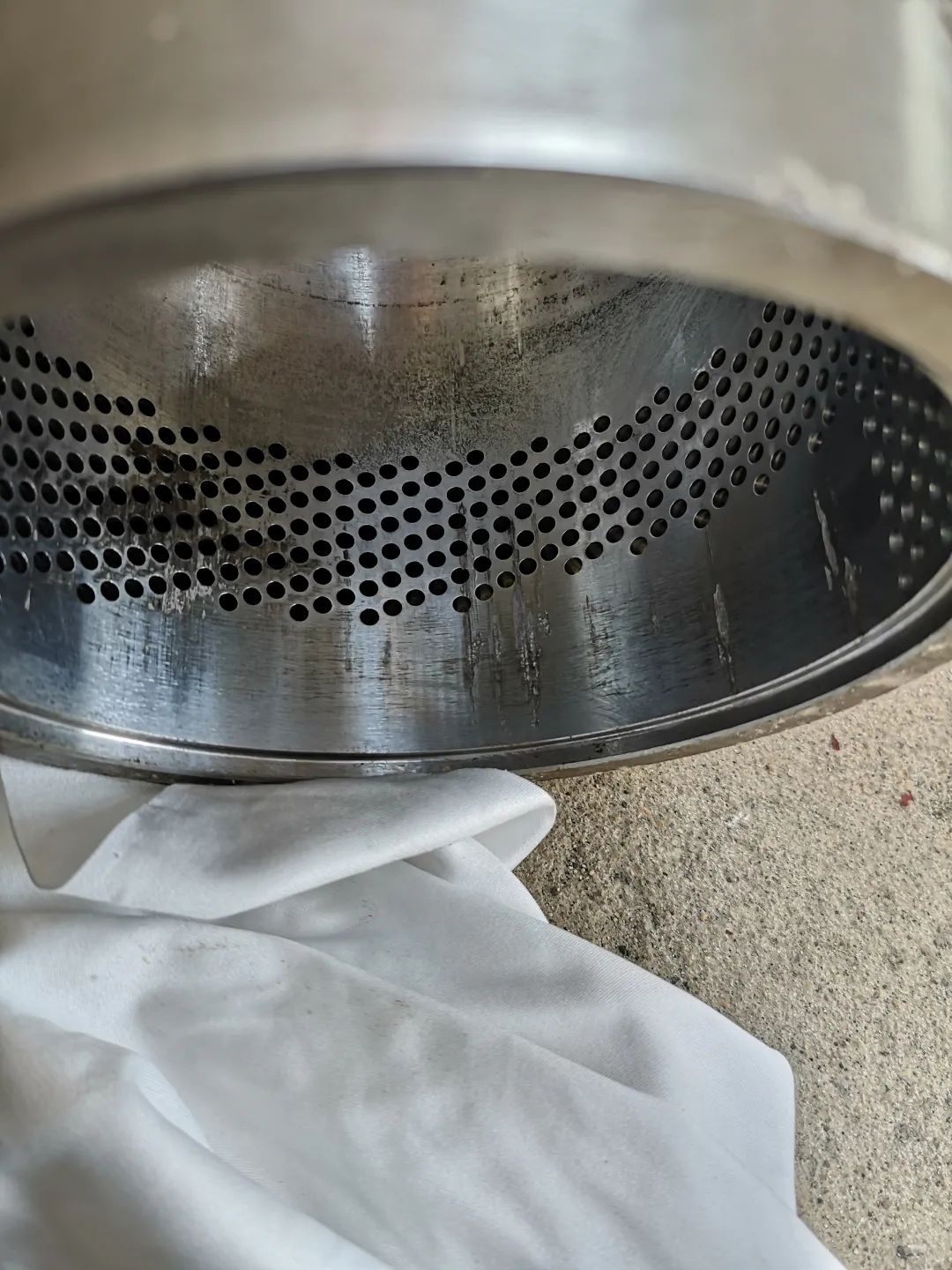 UTMOST builds a digital factory from 8 dimensions, including safety, talent, quality, production, cost, new products, new technologies, and environment. Combining the on-line operation of CRM and MES systems, the company will realize digital transformation, link all equipment together, truly realize the unimpeded flow of information, reduce human intervention, let the system drive the production process, and finally realize the organic combination of large-scale and customized production , to maximize efficiency; at the same time, follow-up service extension is introduced to truly create a valve digital era. UTMOST joined hands with Japan FANUC, the world's largest professional CNC system manufacturer, to customize a unique system for the valve production process, build UTMOST's own digital factory, promote production business with a smooth equipment IoT system, and establish a resource management system , contact customers and suppliers, respond quickly, and build a manufacturing ecosystem. Mr. Yang said: "Digitalization is the trend of the global manufacturing industry, and UTMOST will be committed to promoting this system throughout the industry."
In order to open up the upstream and downstream industry chain, further ensure product quality, and improve delivery and service levels, in 2020, UTMOST will invest in upstream supporting projects and establish UTMOST Alloy Company, which can supply UTMOST with high-end precision metal materials, including titanium alloys, nickel-based alloys, Duplex steel and austenitic stainless steel, martensitic stainless steel, etc. As the first casting capacity replacement project in Shandong Province and even in the country, UTMOST alloy capacity has been replaced by 7,484 tons. The first phase will build a medium-temperature wax silica sol investment casting production line with an annual output of 3,600 tons and an alkali phenolic resin sand casting production line of 1,800 tons. 4Mev inspection room and perfect testing laboratory and other facilities. Its project products have mature technology and short product development cycle. The company took the lead in promoting full-process automation and intelligent manufacturing, industrial big data management, paperless production, 3D printing, and established a foundry engineering application R&D innovation center in the domestic precision casting industry, and the process capability index increased to over 133. Take the lead in the implementation of the horizontal substitution of valve parts manufacturing process in the precision casting industry, realize the substitution of precision casting for sand casting, the substitution of precision casting for forging, the substitution of precision casting for stamping, the substitution of precision casting for machining, the substitution of precision casting for welding, the substitution of precision casting for assembly, etc., and the control of manufacturing The cost is more than 10% lower than other processes. It has complete precision casting design and verification capabilities, and uses proprietary technology to achieve complete solutions for precision castings to partially replace six processes, such as forging, sand casting, stamping, welding, machining, and assembly, and continues to provide customers with reduced weight and cost. , Shorten the delivery time and improve the quality of differentiated value-added services. After the casting factory is put into production, it can greatly improve the company's product quality level and delivery quality, and promote the leap-forward development of the company. In addition, UTMOST is also actively carrying out the layout of instruments and forgings, constantly improving and integrating upstream and downstream, and moving towards the entire industrial chain of industrial automation.
Empowerment of the original intention: to reflect the original intention with strength, and to draw the future with the original intention
From specializing in control valve products, to integrating the professional team of partial rotation to complete the coverage of all categories, from technical enterprises to high-end valve production bases that focus on complete solutions, to preparing for listing to build an entire automation industry chain, UTMOST has achieved so far The changes are impressive. As the leader and witness of the company's journey, founder and general manager Yang Quan said: "It is true that our goals have changed at different stages of development. However, we have always insisted on 'replacement of imported products with domestically produced products' and have never wavered. The concept, whether high-end customized products or conventional mass production, we will carry out the original intention of 'high quality' throughout each product."
Overview of the size of Utmost flow control technology Co., Ltd(Shandong)
Total investment: 1.06 billion
Area: 200 acres
Plant area: 25,000 square meters
Flow laboratory: 2000 square meters
Planned production capacity: 60,000 sets/year
Strictly speaking, last year was the first year of Utmost flow control technology Co., Ltd's establishment, but it was also in this year that Utmost was approved to enter the Sinopec framework, which is undoubtedly a strong recognition for the control valve factory , especially for a "new factory" like UTMOST. In this regard, Mr. Yang said: "Being able to enter the framework of Sinopec in the first year is a huge affirmation for us, which is more convincing than any performance. In addition, our full set of control valve products have also been used. Among the large-scale refining projects in Shandong. These all reflect the customer's recognition of our positioning, scale, equipment, quality control system and other aspects."
UTMOST® is synonymous with high-quality work, high-quality products, courage to explore, and pursuit of the ultimate. The company logo UTMOST consists of the initials of 6 English words: Unusual, Thankfulness, Masterly, Obligation, Synergy, Together, these also constitute the company's development. core concept. This philosophy is not only deeply rooted in UTMOST's products and services, but also permeates its team. UTMOST brings together outstanding talents in various fields of the industry. When asked about the way of employing people, Mr. Yang said: "We examine the ability of employees and pay more attention to their inner desires and needs. UTMOST has created an ideal for those who have dreams in the valve industry. A platform that satisfies personal values while realizing brand value. Just like the products we are committed to - using valves as the carrier, we deliver higher value to users and the industry!"